Play Better.
Score Lower.
Win More.
The Most Advanced Web Based Golf Performance Diagnostic Tool.
GolfStatLab clearly illustrates each of your KEY PERFORMANCE INDICATORS as it relates to bottom line score.
You'll always know what to work on and never waste time during practice again.
Free Strokes Gained Calculator
If you want to calculate the strokes gained for a round without saving it or logging in, use our strokes gained calculator for free.
See strokes gained by shot type, all shots for a hole, or for a entire round.
When you are ready to save your data, view trends, and get access to hundreds of calculated stats, sign up for Golf Stat Lab.
Break out of the performance trap!
Most players performance gains stall because of one thing...
Without solid data showing us our real performance we have to guess which skills are strengths and which are weaknesses based on how we feel. Often, we don't guess exactly right.
This leads us to spend our practice time on the wrong things, or worse yet, we spend practice time only working on what's the most fun.
That starts the cycle of constant practice without performance gains. GolfStatLab can help you break out of this trap.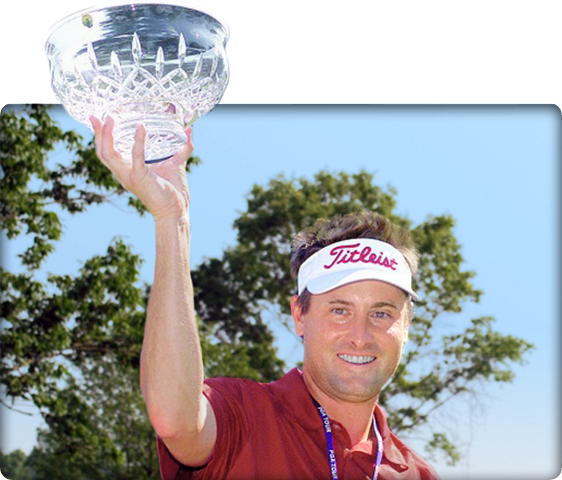 GolfStatLab allows you to SEE what skills need attention
GolfStatLab shows your real performance on every skill using over 200 stats so you can reliably:
1
IDENTIFY opportunities for improvement
2
USE your practice time more effectively
3
IMPROVE performance and score lower
Are you ready to take back control of your game?
Get Started Right Away
No lengthy set up.
No equipment lists to create or maintain.
Just sign up and enter data as you go.
Enter course details once, and it will be there next time.
If someone else already entered your course, then you can just use it without entering anything.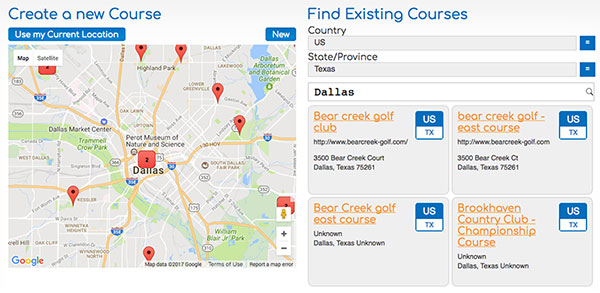 Track what you & your coach want to track
GolfStatLab gives you over 200 stats.
Whatever stat you need will be there.
Focus on what will improve your game, and ignore everything else.
When you master that skill, move to the next one. We'll have the stat you need to track it.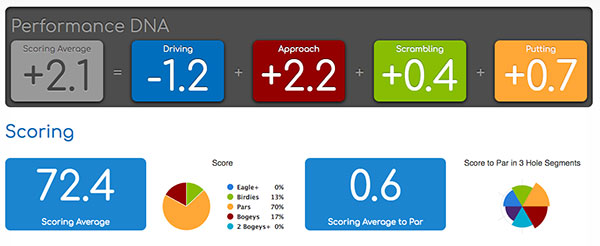 Easy round entry
Round entry is optimized for whatever device you use.
Fly through round entry only using your keyboard on a computer
Want to use your cellphone? Go ahead. Enter a round with a different mobile friendly interface.
GolfStatLab will detect your screen size and give you the right tools automatically.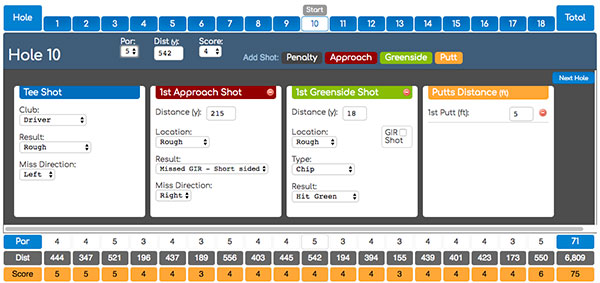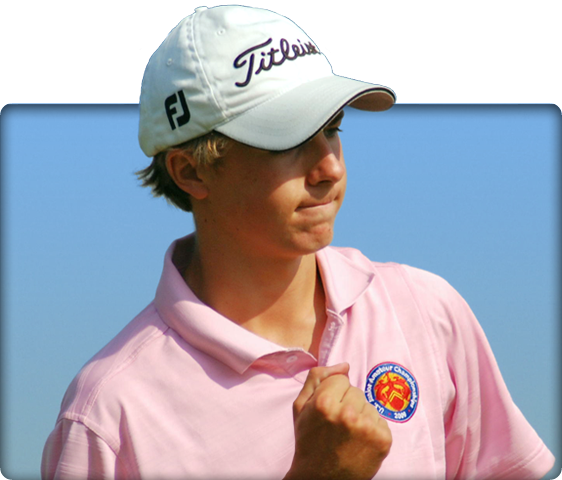 Winners use GolfStatLab
Developed to improving performance, GolfStatLab is for:
Golfers with aspirations of reaching new levels
Coaches/instructors who demand the best in skills assessment
Teams and Associations who need objective performance data to enhance player development and squad selection.
Want to take your game to the next level?
The Real Deal.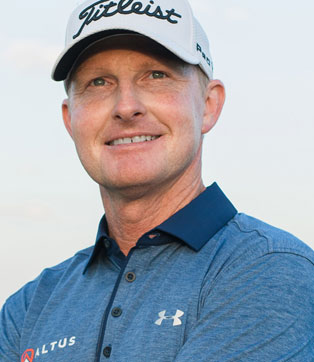 Golf Stat Lab was developed by PGA Pro Golf Instructor Cameron McCormick to track the performance of his own players.
Cameron coaches players of all skill levels, from high school age golfers working towards a college scholarship to PGA Tour players.
After years of tweaking Golf Stat Lab and seeing the incredible power it gave him in his own coaching practice, he decided to open Golf Stat Lab up to everyone.
Golf Stat Lab is trusted by golfers and coaches from all over the world from amateurs to PGA Tour players.
GolfStatLab is used by:
Amateur Golfers
Club Golfers
Club Champions
AJGA Champions
USGA Champions
Nationwide Tour Champions
PGA Tour players
… and their coaches
Crack the code to lower scoring!